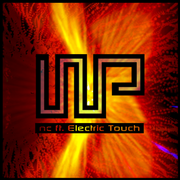 Song Information
Edit
Artist: nc ft. Electric Touch
BPM: 145
Composition/Arrangement: noisycroak
First Appearance: DanceDanceRevolution (2010)
First AC Appearance: DanceDanceRevolution X3 VS 2ndMIX
Length: 1:58
Wicked Plastik!

Song Connections/Remixes
Edit
None.
Wicked Plastik's jacket art does not display the full song title. Instead, it shows only the initials of the song title (WP).
While Wicked Plastik was unlockable on DDR 2010, it appears on DDR X3 VS 2ndMIX's default songlist.
Official Song Comment
Edit
Unknown.
Difficulty & Notecounts
Edit
Game
SP Difficulty
DP Difficulty
Beginner
Basic
Difficult
Expert
Basic
Difficult
Expert
Notecounts/Freeze Arrows
121/0
153/8
240/10
373/8
194/4
288/14
392/6
DDR X3 VS 2ndMIX→Present
3
4
8
13
5
11
13
DDR 2010
☆3
☆4
☆6
☆9
-
-
-
Ad blocker interference detected!
Wikia is a free-to-use site that makes money from advertising. We have a modified experience for viewers using ad blockers

Wikia is not accessible if you've made further modifications. Remove the custom ad blocker rule(s) and the page will load as expected.