Introduction
Edit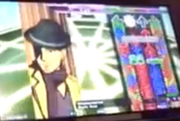 Wave is a boost modifier in which the arrows move up and down in an oscillating motion until they reach the receptors, in wave-like motions. If the Wave option is turned on, then all speed options are dispelled.
The Wave option was introduced in Dance Dance Revolution EXTREME, as an unselectable option in many Challenge courses, then in DanceDanceRevolution SuperNOVA, as a fully selectable option.
First Appearances
Edit
DDR Extreme AC

Trick Oni Course (Song 3 AM-3P East Mix)

DDR Extreme US CS

Trick Oni Course (Song 3 Make it Better)
The WAY of the Legend Oni Course (Song 1 Paranoia Max)
Missions 62 & 92 in Mission Mode
Tohoku EVOLVED
Edit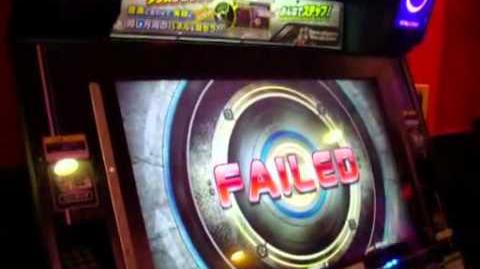 In DanceDanceRevolution X3 VS 2ndMIX, AAing any EVOLVED song on Extra Stage with the Wave option on, which would have normally set Tohoku EVOLVED as the Encore Extra Stage, just ended the credit at the Extra Stage rather than continue on to the Encore Extra Stage, thus denying the player access to Tohoku EVOLVED as the Encore Extra Stage. This is most likely a reference of the March 2011 tsunami that struck the northern region of Japan.
Ad blocker interference detected!
Wikia is a free-to-use site that makes money from advertising. We have a modified experience for viewers using ad blockers

Wikia is not accessible if you've made further modifications. Remove the custom ad blocker rule(s) and the page will load as expected.