Not to be confused with Pink Rose by Kiyommy+Seiya.
Song Information
Edit
Artist: Y&Co.
BPM: 85-170
Composition/Arrangement: Tetsuya Tamura
Video Type: Stage (X2→X3 VS 2ndMIX), None (DDR 2013)
First Appearance: DanceDanceRevolution X2
Length: 1:35
None.
Song Connections / Remixes
Edit
None.
WH1TE RO5E marks Tetsuya Tamura's first original song for the DanceDanceRevolution series under his Y&Co. alias. He would later use his Remo-con alias on Condor from DanceDanceRevolution (2013).
WH1TE RO5E is a leetspeak form of WHITE ROSE.
WH1TE RO5E has a special background video. However, it is shown on a stage rather than fullscreen.
WH1TE RO5E is unlocked on DanceDanceRevolution X2 once the player has reached Enjoy Level 20.
WH1TE RO5E is one of the few Konami original songs from DDR X2 (including IF YOU WERE HERE (L.E.D.-G STYLE REMIX) and roppongi EVOLVED ver.D) that haven't appeared in a North American/European CS release.
WH1TE RO5E's background video was removed from DDR (2013) due to technical issues.
Background Video
Edit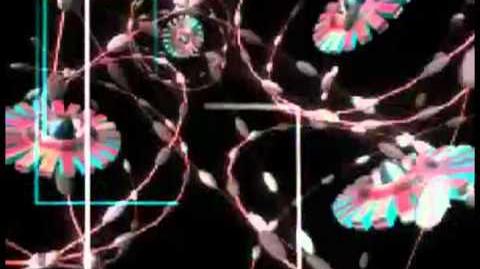 Difficulty & Notecounts
Edit
Game
SP Difficulty
DP Difficulty
BEG
BAS
DIF
EXP
CHA
BAS
DIF
EXP
CHA
Notecounts/Freeze Arrows
81/2
142/10
233/19
368/9
-
124/14
237/17
347/14
-
DDR X2→Present
3
5
9
13
-
5
9
13
-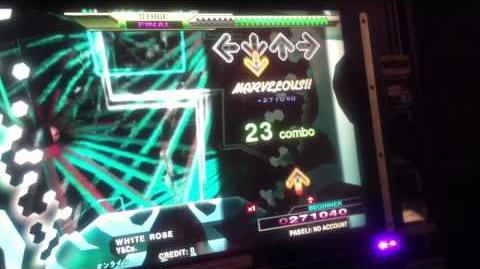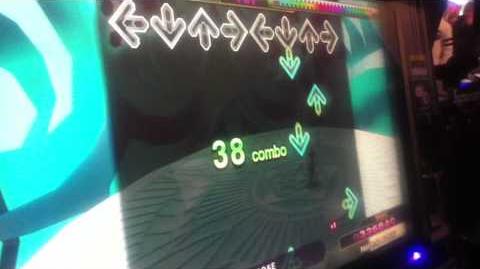 Ad blocker interference detected!
Wikia is a free-to-use site that makes money from advertising. We have a modified experience for viewers using ad blockers

Wikia is not accessible if you've made further modifications. Remove the custom ad blocker rule(s) and the page will load as expected.