Introduction
Edit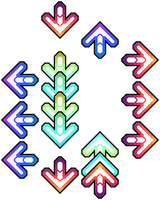 Vivid is an arrow option first used in Dance Dance Revolution 3rdMIX, in which each note per beat (compared to a 4-beat register) alternate different color cycles, making 1/4th, 1/8th, 1/12th and 1/16th steps look different and making it easier for the player to recognize changing rhythms.
How the Arrows are Colored
Edit
The Vivid option has the same color cycle as Flat (yellow, maroon, blue, and cyan), although each note per beat starts at a different color. Sometimes, the same color may appear in two notes that are quantized differently (e.g. 32nds and 4ths).
Arcade Series
Edit
DDR 3rdMIX→5thMIX
Edit
Vivid is the default arrow option.
DDRMAX→EXTREME
Edit
Vivid/Off was made an arrow option alongside Flat and Solo.
DDR SuperNOVA→Present
Edit
"Off" was renamed to "Vivid".
DDR CS Releases
Edit
DDR Wii Series
Edit
Available in all games. The other options, Rainbow and Note, would be added in DanceDanceRevolution HOTTEST PARTY 3.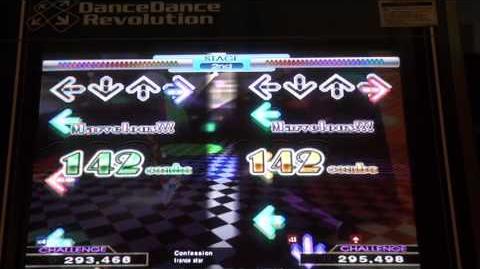 Ad blocker interference detected!
Wikia is a free-to-use site that makes money from advertising. We have a modified experience for viewers using ad blockers

Wikia is not accessible if you've made further modifications. Remove the custom ad blocker rule(s) and the page will load as expected.