Song Information
Edit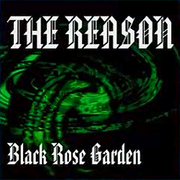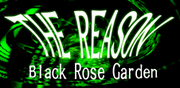 Artist: Black Rose Garden
Composition: Lea Drop
Arrangement: Black Rose Garden
Lyrics: Eric Anthony
Vocals: Ant Johnston
BPM: 85-98
Length: 1:38
First Appearance: DanceDanceRevolution HOTTEST PARTY
First AC Appearance: DanceDanceRevolution (2013)
Howling at the full moon
Fight against the protests
We have no function to cry...

So when was that day that we lost our souls
Forgot about myself, forgot about instinct
Artificial landscapes are leaving us battered
We just stared at the full broken skies
On and on and we're rusting
For we will not stop breathing the air, hello

Howling at the full moon
Fight against the protests
We have no function to try
dreaming inside of a dream burning
like a bug in a flame
give us the
Reason to be here!

To be here
Song Connections / Remixes
Edit
None.
THE REASON marks Black Rose Garden's first non-boss song in the DanceDanceRevolution series, as well as Black Rose Garden's first song in the DanceDanceRevolution series originating from a CS release.
THE REASON is unlocked on DanceDanceRevolution 2013 by reaching Enjoy Level 45. After reaching Enjoy Level 95, a new Challenge chart for THE REASON becomes unlocked.
The first stop in THE REASON makes all regular 4th notes after it land on yellow 16th notes instead.
THE REASON's Challenge chart shares many similarities with Unreal's Expert chart being that they both have a very high number of jumps. Coincidentally, both songs are made by Black Rose Garden.
Unlike most of the other Wii transplants in the DDR arcade series, THE REASON's album art uses a different font from its DDR HOTTEST PARTY banner.
As with all other DDR HOTTEST PARTY and DDR HOTTEST PARTY 2 songs that appear on DDR X2 and later arcade versions, THE REASON does not have its special dance routine from DDR HOTTEST PARTY. The reason for this is currently unknown.
The Air value for THE REASON's Single Challenge chart was originally 136.667 (136) when it debuted. As of August 1, 2013, it has been lowered down to 124.176 (124).
Song Production Information
Edit
None.
Difficulty & Notecounts
Edit
Game
Single
Doubles
BEG
BAS
DIF
EXP
CHA
BAS
DIF
EXP
CHA
Notecounts / Freeze Arrows / Shock Arrows
54 / 0
71 / 12
172 / 10
290 / 5
387 / 12 / -
76 / 14
166 / 12
291 / 6
382 / 11 / -
DDR HOTTEST PARTY
1
3
7
9
—
—
—
—
—
DDR (2013)→Present
1
4
7
12
15
4
7
12
15
Ad blocker interference detected!
Wikia is a free-to-use site that makes money from advertising. We have a modified experience for viewers using ad blockers

Wikia is not accessible if you've made further modifications. Remove the custom ad blocker rule(s) and the page will load as expected.