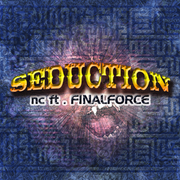 Song Information
Edit
Artist: nc ft. FINALFORCE
BPM: 95-190
Composition/Arrangement: Hiroyoshi Kato, FINALFORCE
First Appearance: Dance Dance Revolution EXTREME 2
Other Appearances:
Dancing Stage Max
Dance Dance Revolution STR!KE
DanceDanceRevolution SuperNOVA
DanceDanceRevolution S+ DDR SuperNOVA Pack 4
Length: 1:40
Several soundbites can be heard throughout the song.
Remixes/Song Connections
Edit
SEDUCTION(Vocal Remix) can be found on the Dance Dance Revolution EXTREME 2 V-Rare 5 OST. It also appears on DanceDanceRevolution SuperNOVA, along with the original SEDUCTION.
SEDUCTION is one of Hiroyoshi Kato's first songs made for the DanceDanceRevolution series.

SEDUCTION also marks the only appearance of FINALFORCE in the DanceDanceRevolution series.

SEDUCTION's BPM in DDR Dance Wars is incorrectly displayed as 95-189.
Official Song Comment
Edit
None.
Ad blocker interference detected!
Wikia is a free-to-use site that makes money from advertising. We have a modified experience for viewers using ad blockers

Wikia is not accessible if you've made further modifications. Remove the custom ad blocker rule(s) and the page will load as expected.