Ad blocker interference detected!
Wikia is a free-to-use site that makes money from advertising. We have a modified experience for viewers using ad blockers

Wikia is not accessible if you've made further modifications. Remove the custom ad blocker rule(s) and the page will load as expected.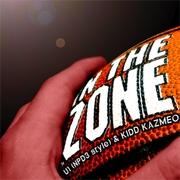 Song Information
Edit
Artist: U1 (NPD3 style) & KIDD KAZMEO
BPM: 124
Composition/Arrangement: Yuichi Asami
Lyrics: ?
Vocals: KIDD KAZMEO
First Appearance: DanceDanceRevolution X3 VS 2ndMIX / DanceDanceRevolution (2010)
Length: 1:29
To be added later.
Song Connections/Remixes
Edit
None.
Official Song Comment
Edit
It is myself that has reborn,
The otherself 13 years ago.
U1-ASAMi
Difficulty & Notecounts
Edit
Game
SP Difficulty
DP Difficulty
BEG
BAS
DIF
EXP
CHA
BAS
DIF
EXP
CHA
Notecounts/Freeze Arrows
53/4
83/6
181/10
240/16
-
147/15
192/19
244/5
-
DDR (2010)
☆1
☆3
☆6
☆7
-
-
-
DDR X3 VS 2ndMIX→Present
1
4
7
9
-
5
8
10
-