Song Information
Edit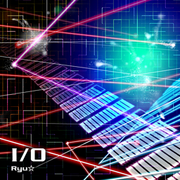 Artist: Ryu☆
BPM: 151
Composition/Arrangement: Ryutaro Nakahara
First Appearance: DanceDanceRevolution X3 VS 2ndMIX
Other Appearances:
Length: 1:44
Several voice clips, including "Tonight is party time".
Song Connections/Remixes
Edit
None.
I/O is unlocked on DanceDanceRevolution X3 VS 2ndMIX by reaching Enjoy Level 55.
I/O stands for "In/Out".
I/O was added to jubeat saucer on May 1, 2013.
Official Song Comment
Edit
Untranslated.
Difficulty & Notecounts
Edit
Game
SP Difficulty
DP Difficulty
BEG
BAS
DIF
EXP
CHA
BAS
DIF
EXP
CHA
Notecounts/Freeze Arrows
88/0
145/8
242/18
367/15
-
134/7
254/12
368/19
-
DDR X3 VS 2ndMIX→Present
2
4
7
11
-
4
7
12
-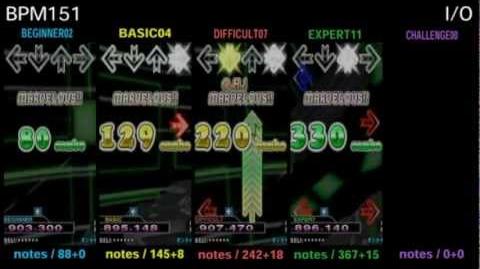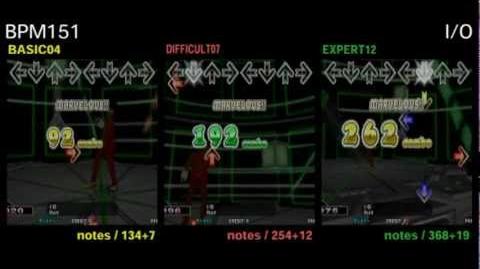 Ad blocker interference detected!
Wikia is a free-to-use site that makes money from advertising. We have a modified experience for viewers using ad blockers

Wikia is not accessible if you've made further modifications. Remove the custom ad blocker rule(s) and the page will load as expected.