Song Information
Edit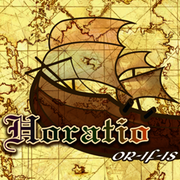 Artist: OR-IF-IS
Composition/Arrangement: OR-IF-IS
BPM: 165
Length: 1:26 (DDR X), 1:24 (DDR X2→Present)
First Appearance: DanceDanceRevolution X
Other Appearances:
None.
Song Connections / Remixes
Edit
Horatio is the default ENCORE EXTRA STAGE song on DanceDanceRevolution X.
Horatio marks OR-IF-IS's first boss song for the DanceDanceRevolution series.
Horatio's Challenge chart is different between the DDR X US CS and arcade/DDR X JP CS versions. The arcade version is the proper chart; there are no 16th notes leading directly to Shock Arrows, which can be painful. Plus, the Shock Arrows have been altered.

Horatio's arcade version Challenge chart is the first Challenge chart rated Level 15 that has Shock Arrows.

Horatio, along with SABER WING (also from DDR X), is the first boss song with a Challenge chart that has Shock Arrows.
Horatio and on the bounce are the only boss songs from DDR X that have no BPM changes or stops. Instead, they use the strong style method for their charts (Expert in the former's case, Expert and Challenge in the latter's case).
In DDR X2, Horatio's Single Expert chart had its Stream value lowered from 152 to 135. If you were to calculate the Stream value using the current length (84.364 seconds) and the equations used in DDR SuperNOVA2 and X, you would get 158.763, or 159 instead (Horatio's length in DDR X was 85.818 seconds, a whole measure longer than its current length (84.364 seconds). If 85.818 was used, then the Stream value was 152).
Horatio's Double Challenge chart is one of the few Doubles Shock Arrow charts to have just a 4-arrow Shock Arrow, which takes up only one side. Others include HERO (2008 X-edit) and south
Background Video
Edit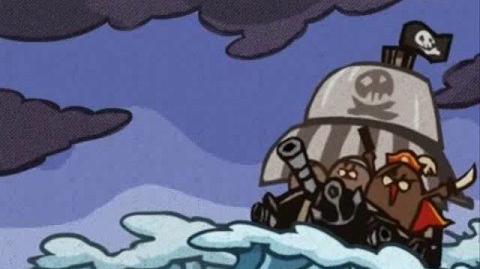 Official Song Comment
Edit
Currently unknown.
Difficulty & Notecounts
Edit
Game
SP Difficulty
DP Difficulty
BEG
BAS
DIF
EXP
CHA
BAS
DIF
EXP
CHA
Notecounts/Freeze Arrows
(Shock Arrows)
75/1
128/4
244/24
503/12
436/12(37)
124/10
211/11
422/3
382/3(43)
DDR X CS
2
4
9
15
※16
4
8
14
※15
DDR X→X2
2
4
9
15
↓15
4
8
14
↓14
DDR X3 VS 2ndMIX→Present
2
4
9
15
15
↑5
8
14
14
DDR S+
2
4
9
15
-
-
-
-
-
※The notecount of this chart is different from the arcade version:
Single Challenge: 441/12(65 Shock Arrows)
Double Challenge: 382/3(49 Shock Arrows)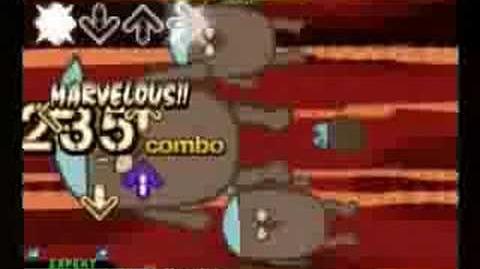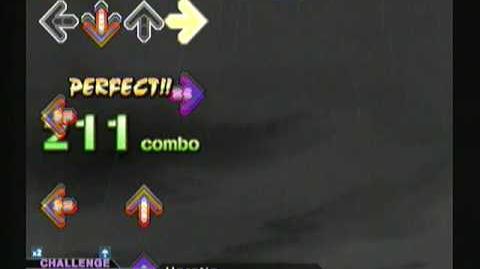 Ad blocker interference detected!
Wikia is a free-to-use site that makes money from advertising. We have a modified experience for viewers using ad blockers

Wikia is not accessible if you've made further modifications. Remove the custom ad blocker rule(s) and the page will load as expected.