Not to be confused with Diamond Dust from DanceDanceRevolution X3 VS 2ndMIX.
Song Information
Edit
Artist: TOMOSUKE feat. Alexa Slaymaker
Composition/Arrangement: Tomosuke Funaki
Lyrics/Vocals: Alexa Slaymaker
BPM: 135
Length: 1:53
First Appearance: DanceDanceRevolution II
First AC Appearance: DanceDanceRevolution (2013)
Other Appearances:
BOOM BOOM DANCE/Rhythm Party DLC Song Pack No.2
Tonight is all my night
Find me a place to shine
Bright...
Existing's exhausting
Heavy world can't take me
Down...

For tonight
I let go
Diamond night
Can't say no

Once I start to feel the frenzy
I will never want it to die
I am craving a golden escape
Diamond night, dazzle it bright
Taking back my brilliant light
Burning inside, ready to shine

Diamond night
Glamorous night
Song Connections / Remixes
Edit
None.
Diamond Night marks Alexa Slaymaker's debut in BEMANI.
Diamond Night is unlocked on DanceDanceRevolution (2013) by reaching Enjoy Level 25. Once Enjoy Level 75 has been reached, a Challenge chart for Diamond Night will be unlocked.

In DDR II, Diamond Night's songwheel preview starts near the end of the song. In DDR 2013, this was changed so that it starts at "For tonight".
Song Production Information
Edit
None.
Difficulty & Notecounts
Edit
Game
Single
Doubles
BEG
BAS
DIF
EXP
CHA
BAS
DIF
EXP
CHA
Notecounts / Freeze Arrows / Shock Arrows
80 / 11
125 / 8
231 / 10
326 / 15
426 / 27 / -
145 / 6
228 / 8
300 / 13
418 / 27 / -
DDR II
2
5
8
12
—
5
8
12
—
DDR (2013)→Present
↑3
5
8
12
14
5
8
↓11
14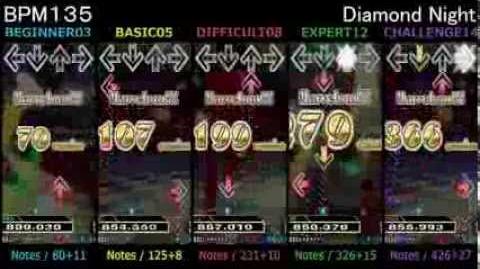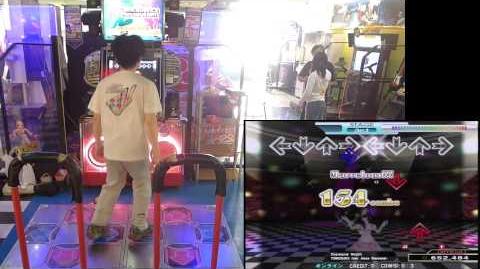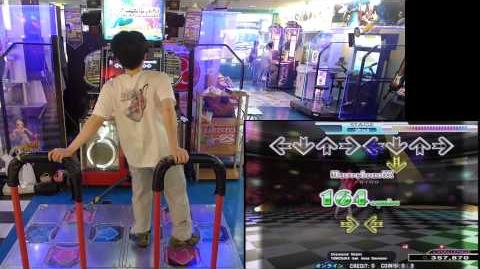 Ad blocker interference detected!
Wikia is a free-to-use site that makes money from advertising. We have a modified experience for viewers using ad blockers

Wikia is not accessible if you've made further modifications. Remove the custom ad blocker rule(s) and the page will load as expected.