Song Information
Edit

Artist: Latenighters
BPM: 200
Composition/Arrangement: Latenighters
First Appearance: DanceDanceRevolution X2
Other Appearances:
DanceDanceRevolution S+ DDR X2 Dancing Pack
Length: 1:29
A few voice samples, including "Let's go!".
Song Connections / Remixes
Edit
None.
According to the official song comment posted on the Japanese DanceDanceRevolution X2 website, CG stands for Crazy Game.
CG Project is unlocked on DanceDanceRevolution X2 by reaching Enjoy Level 14.
CG Project is the first Stage 1 unlock song on DDR Dance Wars. Unlock it by clearing My Only Shining Star on Beginner with a letter grade of D or higher, or by simply clearing the song.
Official Song Comment
Edit
Teaming up with Latenighters the concept behind this track is "Crazy Game" Project!
It is an in your face from start to go track with loads of energy
and build ups to keep you on your toes.
The concept is different to regular music and was targeted for a high level video game
thus there are many musical elements to the structure of the track.
I hope you enjoy!
(DJ Silver)
Difficulty & Notecounts
Edit
Game
SP Difficulty
DP Difficulty
BEG
BAS
DIF
EXP
CHA
BAS
DIF
EXP
CHA
Notecounts/Freeze Arrows
98/0
175/8
246/22
359/17
-
170/6
240/14
323/13
-
DDR X2→Present
3
5
9
12
-
5
9
13
-
DDR S+
3
5
9
12
-
-
-
-
-
DDR II
3
5
9
12
-
5
9
13
-
DDR Dance Wars
3
5
9
12
-
-
-
-
-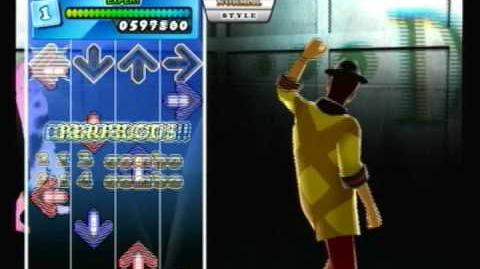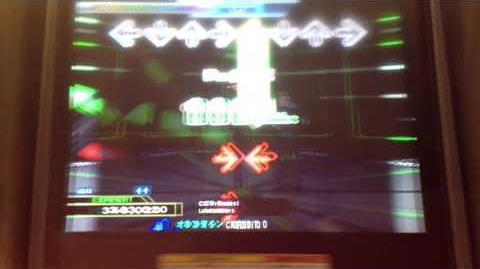 Ad blocker interference detected!
Wikia is a free-to-use site that makes money from advertising. We have a modified experience for viewers using ad blockers

Wikia is not accessible if you've made further modifications. Remove the custom ad blocker rule(s) and the page will load as expected.