Song Information
Edit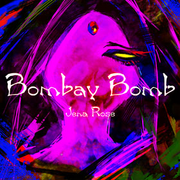 Artist: Jena Rose
BPM: 145
Composition/Arrangement: Rena Jones
First Appearance: DanceDanceRevolution (2013)
Length: 1:50
None.
Song Connections / Remixes
Edit
Bombay Bomb marks Rena Jones's return to the DanceDanceRevolution arcade series.
Official Song Comment
Edit
Bombay Bomb to get your groove on!
(Jena Rose)
Difficulty & Notecounts
Edit
Game
SP Difficulty
DP Difficulty
BEG
BAS
DIF
EXP
CHA
BAS
DIF
EXP
CHA
Notecounts/Freeze Arrows
117/0
181/24
327/0
444/0
-
189/22
327/0
440/0
-
DDR (2013)→Present
2
6
10
12
-
6
10
12
-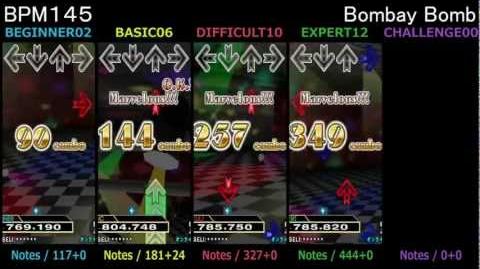 Ad blocker interference detected!
Wikia is a free-to-use site that makes money from advertising. We have a modified experience for viewers using ad blockers

Wikia is not accessible if you've made further modifications. Remove the custom ad blocker rule(s) and the page will load as expected.