Song Information
Edit
Artist: 
♪♪♪♪♪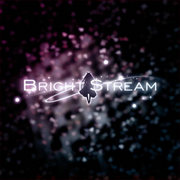 Original Artist: 水樹奈々 (Nana Mizuki)
BPM: 158
Length: ???
Album: BRIGHT STREAM single album (2012)
First Game Appearance: GITADORA
Other Game Appearances:
Game Size
Edit
僕の目に映る君 何を見つめてるの?
拭えない闇に差し込む一筋の光

傷ついた心さえも 優しさに変える
無垢な輝き すべてをといてく

怖がらないで いつも側にいるよ
君の声が 僕の空 通った まっすぐ

真っ白な羽は 明日を探して
いくつもの夜を越えてゆく
一人隠した悲しみ 抱きしめて
流れた星の暈がきっと
強くなれると信じてるよ
君がいるから 俯かない


始まりの場所へと 飛んで行こう



Boku no me ni utsuru kimi nani wo mitsumeteru no...?
Nuguenai yami ni sashikomu hitosuji no hikari
Kizutsuita kokoro sae mo yasashisa ni kaeru
Mukuna kagayaki subete toiteku

"Kowagaranaide
Itsumo soba ni iru yo"
Kimi no koe ga boku no sora kodamasuru

Masshiro na hane wa asu wo sagashite
Ikutsu mo no yoru wo koeteiku
Hitori kakushita kanashimi dakishimete
Nagareta hoshi no kazu dake kitto
Tsuyoku nareru to shinjiteru yo
Kimi ga iru kara utsumukanai


Hajimari no basho heto tondeyukou...



BRIGHT STREAM is Nana Mizuki's 18th single album.
BRIGHT STREAM was used as the main theme of the Mahou Shoujo Lyrical Nanoha The MOVIE 2nd A's (魔法少女リリカルなのは The MOVIE 2nd A's) anime movie.
BRIGHT STREAM is Nana Mizuki's 2nd song to be in DDR after Trickster. However, it is a cover.
Difficulty & Notecounts
Edit
Game
SP Difficulty
DP Difficulty
BEG
BAS
DIF
EXP
CHA
BAS
DIF
EXP
CHA
Notecounts/Freeze Arrows
65/0
105/8
181/11
253/14
-
107/8
175/11
254/20
-
DDR (2013)→Present
1
4
7
10
-
4
7
10
-
Ad blocker interference detected!
Wikia is a free-to-use site that makes money from advertising. We have a modified experience for viewers using ad blockers

Wikia is not accessible if you've made further modifications. Remove the custom ad blocker rule(s) and the page will load as expected.